Antonio Ruiz - National Executive Director
My Story
I came from an impoverished childhood with very little education as I was bounced around to various family members. At 15, I married and fathered the first of four children.
I joined the Army in 1986 to pursue my desire to be in the medical field and to provide for my family.
I excelled in the Army where I served in the Ranger Battalion (1/75 and 2/75), 1st SFG, and on the planning staff with 82nd Airborne.
I saw combat time in Operation Just Cause in Panama.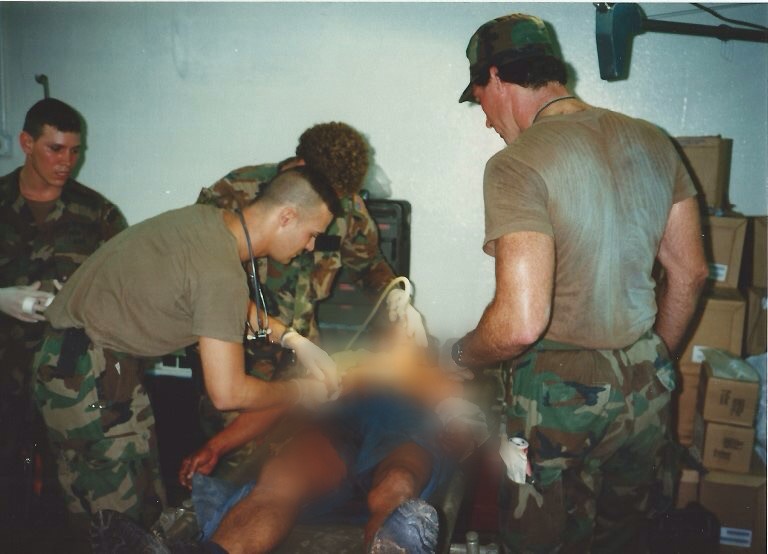 After 10 years, I decided to exit the Army to attend PA school planning to return to the Army as a PA; however I went through a tough transition (divorce with no family support or mentors) so my schooling was delayed.

Despite all of my medical training in the army I couldn't get a job in the medical field in the civilian sector so I utilized my military training in security jobs at night clubs; barely getting by. I survived by working security for private parties and started my own security company.
Wrong decisions are often made when incorrect influences pound at you during moments of hopelessness and some of my decisions landed me in prison for 7 years. I lost contact with his Brothers from the Regiment because social media wasn't around yet and it took me years to reach out due to my pride and shame I felt from being a felon.
Enduring homeless when released from the Army in '96 was the result of having no family to "ReGroup" with.
The choice to live on the street is not hard for military trained individuals as we have been trained to survive anywhere.
In 2014, I learned of the Ranger Breakfasts held all over the country and attended one in Denver. I am now reconnected with hundreds of my brothers and attended the 25 year reunion of Operation Just Cause.


Our MISSION

Providing healthy, supportive living environments
to prevent veteran homelessness and hardships

You can get involved right now, your skills are needed